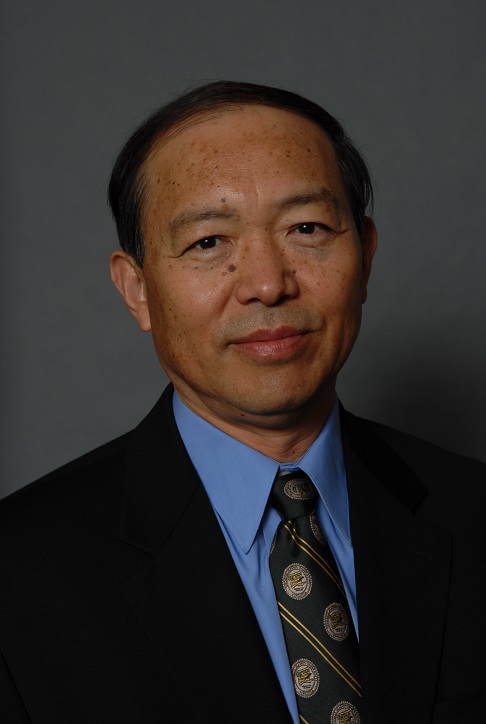 John J. Qu

Founding Director of ESTC
Professor of Department of Geography and Geoinformation Sciences
PhD, Colorado State University, 1997.
Remote Sensing, Earth System Sciences, Climate and Environmental Sciences, Fire Sciences and GIS Applications
Email: jqu@gmu.edu

Raymond P. Motha

Advisor member and research professor
PhD, University of Nebraska, 1978.
USDA Chief Meteorologist, agricultural meteorology, climate and drought monitoring, climate impact assessment on agriculture, guiding scientific expert teams and organized training seminars and international workshops.
Email: rmotha@gmu.edu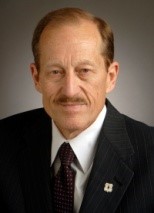 David A. Cleaves

Research professor, director of EastFIRE Lab
PhD, Texas A&M University, 1983
Decision science, risk management, organizational effectiveness, and science policy and application.
Email: davidacleaves@gmail.com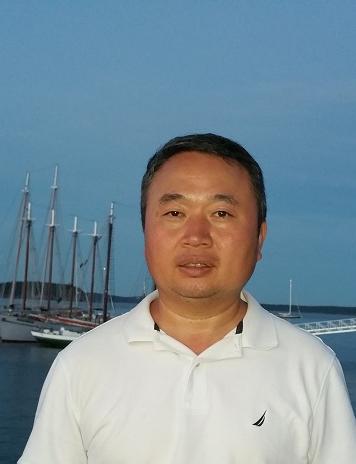 Xianjun Hao

Research Professor, Assistant Director
PhD, George Mason University, 2006.
Remote sensing applications, earth sciences and climate change, data science and high performance computing.
Email: xhao1@gmu.edu

William T. Sommers

Research professor and co-director of EastFIRE Lab
PhD, State University of New York (Albany), 1972.
Fire sciences, climate sciences, ecosystems sciences, ecological risk assessment, and sustainable development.
Email: wsommers@gmu.edu

Susan G. Conard
Principal Research Scientist
PhD in ecology, University of California, Davis, 1980.
US Forest Service fire ecologist, 1983-2008. Co-Editor of the International Journal of Wildland Fire and President of the International Boreal Forest Research.
Fire research, fire management; climate change; disturbance ecology.
Email: sgconard@aol.com

Dann Sklarew

Associate Professor of Dept. of ESP
Associate Director of the PEREC
Ecological collaboration, climate variability, sustainability, water resources and aquatic ecosystems.

Email: dsklarew@gmu.edu
Ruixin Yang

Associate Professor
PhD, University of Southern California, 1990.
Earth system science, data acquiring, data analysis, and data mining, data information systems and GIS, numerical simulation and model evaluation.
Email: ryang@gmu.edu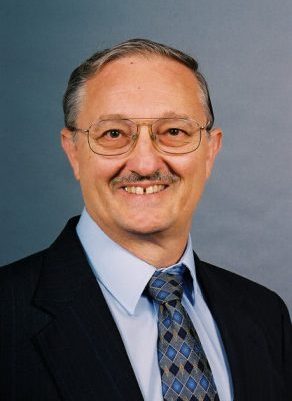 Daniel Carr

Professor
Fellow, American Statistical Association
PhD, University of Wisconsin, 1976.
Statistical graphics, knowledge visualization, data exploration, analysis of massive data sets.
Email: dcarr@gmu.edu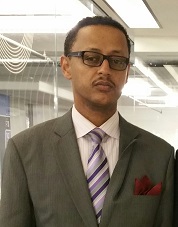 Balehager Ayalew

Research Scientist, African Project Coordinator
PhD, George Mason University, 2013
Environmental Engineering, Civil Engineering, Geoinformation Science, GeoSpatial Intelligence Engineering, Sustainable Development Food and Water Security, Renewable Energy and Energy efficiency.
Email: bayalew@gmu.edu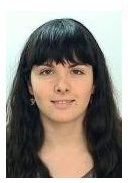 Laurel Gutenberg

PhD, George Mason University, 2020
Earth systems and geoinformation sciences; hydrology, biomass and carbon.

Email: laurelgutenberg@gmail.com

Chenyang Xu

PhD, George Mason University, 2020
Satellite remote sensing and GIS applications,drought monitoring and analysis.

Email: cxu8@gmu.edu

Stanley G. Coloff

Affiliate Faculty
Principal Research Scientist
M.S. University of New Mexico.
Fire sciences, fire policy, air quality/smoke management, atmospheric deposition, global change. Scientist Emeritus, US Geological Survey.


Allen R. Riebau

Affiliate Faculty
PhD, Colorado State University, 1996.
Air quality and natural resources management.
National Atmosphere Program Manager of USDA/FS/HQ (retired).
Email: ARiebau@msn.com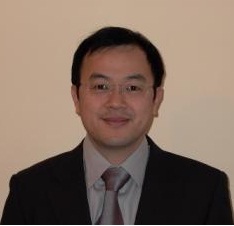 Taeyoung (Jason) Choi

PhD, George Mason University, 2018
NOAA STAR
Monitoring radiometric, spatial and spectral on-orbit changes from Spectro-Radiometric Calibration Assembly (SRCA).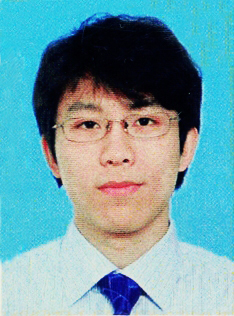 Di Wu

PhD, George Mason University, 2014
Remote sensing applications, data information systems and GIS.


Email: dwu6@gmu.edu

Haile K. Tadesse

PhD, George Mason University, 2016
Cartographic Technician, USGS
Land use classification and analysis using radar and optical data.

Email: htadess1@gmu.edu

Swarvanu Dasgupta

PhD, George Mason University, 2007.
Remote sensing, real time monitoring of fire conditions using satellite direct broadcast, data information systems and GIS.
First Job: Lead Systems Engineer/Senior Scientist, GST/NASA GSFC.
Email: sdasgupt@gmu.edu

Melissa Soriano

Master, George Mason University, 2008.
Remote sensing, hydrology, water resources, soil moisture, drought.
First Job: Staff Engineer, Jet Propulsion Laboratory.

Email: msoriano@gmu.edu

Sanjeeb Bhoi

PhD, George Mason University, 2009
Remote Sensing and Air Quality Modelling of pollution due to forest fire. Studies of the impact of global climate changes on the frequency and distribution of forest fires.
First Job: Research Scientist, GST/NASA GSFC
Email: sbhoi@gmu.edu

Wanting Wang

PhD, George Mason University, 2009
Remote sensing application on active fire, fuel loading and dust storm detection.
First Job: Research Scientist, SSAI/NASA Langley Research Center.

Email: cecilia.fleeger@nasa.gov

Yong Xie
PhD, George Mason University, 2009.
Remote sensing, fire science, smoke detection, and MODIS calibration.
First Job: Sigma Space Corporation.

Email: yxie2@gmu.edu

Min Li

PhD, George Mason University, 2010.
Biomass and carbon change estimation with multi sensor. Phynology detection based on remote sensing technology. Environmental Remote sensing.
First Job: Scientific Analyst at IMSG@NOAA.
Email: mli4@gmu.edu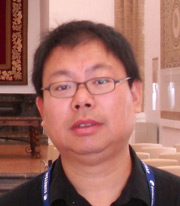 Likun Wang


PhD, University of Alaska Fairbanks, 2004
Lidar/Radar remote sensing of clouds, sensor calibration and validation, climate data records.

Email: likun.wang@noaa.gov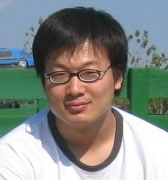 Jian Li

Research Assistant Professor
PhD, George Mason University, 2011
Satellite remote sensing application, instrument calibration and data processing, climate variability, numerical simulation.
Email: jli9@gmu.edu

Zhiyong Wu

Visiting Scientist
PhD, Hohai University, 2008
Hydrology, Flood forecasting, Drought monitoring and forecasting, Climate change impact assessment

Email: wzyhhu@gmail.com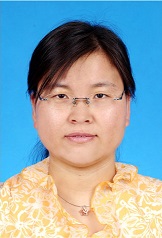 Xuemei Lei

Visiting Scientist
PhD, University of Science and Technology Beijing, 2011
Data Mining, data Visualization, and GIS Application

Email: xmlei@yahoo.com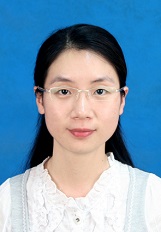 Dan Xu

Visiting Scientist
PhD,Nanjing University of Information Science & Technology , 2011.
Atmospheric Aerosol and Environment; Radiation and Microphysics

Email: marysmiling1@gmail.com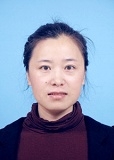 Lanlan Xiao

Visiting Scientist
PhD, Wuhan University, 2011
Climate Change and New Energy Policy, Climate Change and Agriculture

Email:shandongxiaolan@163.com


Jiaxi Cai

Visiting Scholar
Ph.D., Nanjing University of Information Science & Technology, 2010.
Climate Dynamics, Interactions between Land/Ocean/Atmosphere

Email: jcai4@gmu.edu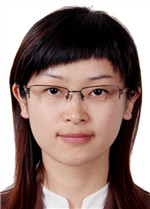 Jing Shu

Visiting Scholar
Nanjing Hydraulic Research Institute,China
Small Hydropower, Water Resources, Renewable Energy.

Email: jshu2006@hotmail.com


Hai He

Visiting Scientist
PhD, Hohai University, China.
Hydrology, water resources, and climate change and its effect on hydrological cycle and water resources.

Email: hhe@gmu.edu ; hhe@hhu.edu.cn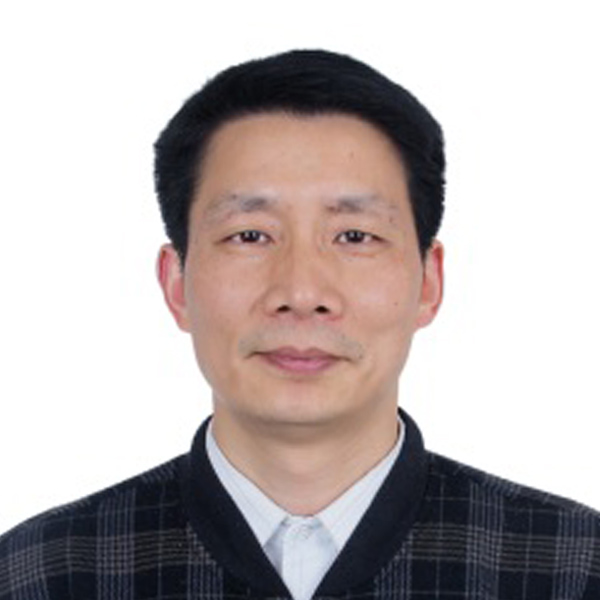 Weijie Fu

Visiting Scientist
Nanjing Hydraulic Research Institute,China
Hydrology,Water Resources,Soil moisture.
Email: wjfu333@sohu.com


Lilong Zhao

Visiting Scientist
PhD, Nanjing University of Information Science & Technology.
Electro-optical information processing and detection,data analysis,numerical computation
Email: lzhao3@gmu.edu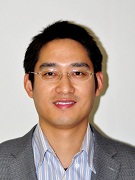 Yansong Bao

Visiting Scientist
Associate professor in School of atmospheric physics, Nanjing university of information science and technology.
Radiance data assimilation, atmospheric sounding.
Email: ysbao@hotmail.com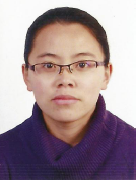 Yana Guo

Visiting Scholar
Jiangsu Maritime Institute, China
Regional Climate, Maritime Meteorology

Email: gynxz@163.com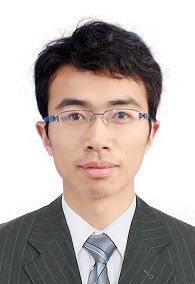 Dongying Zhang

Visiting Scholar
School of Remote Sensing and Information Engineering, Wuhan University, China.
Remote Sensing Techniques for Soil Moisture , Vegetation Moisture, Water Coverage, Agricultural Drought and Hydrological Drought
Email: dzhang7@gmu.edu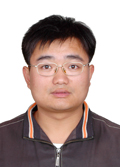 Peng Liu

Visiting Scholar
PhD, Ocean University of China, 2012.
Remote Sensing applications on ocean environment.
First Job, CNEMC, Ministry of Enviromental Protection of China.
Email: jack.liu.peng.56@gmail.com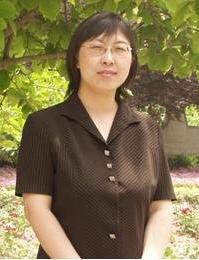 Yanfang Zhang

Visiting Scientist
PhD, Shanxi Normal University, China.
Ecological security, conservation of water and soil, remote sensing and GIS.

Email: yzhang19@gmu.edu


Francesca Orlando

Visiting Scholar
PhD student in Soil Science and Climatology, University of Florence, Italy.
Agrometeorology and crop modelling, impact of climate variability on crop production and water resources.

Email: francesca.orlando@unifi.it